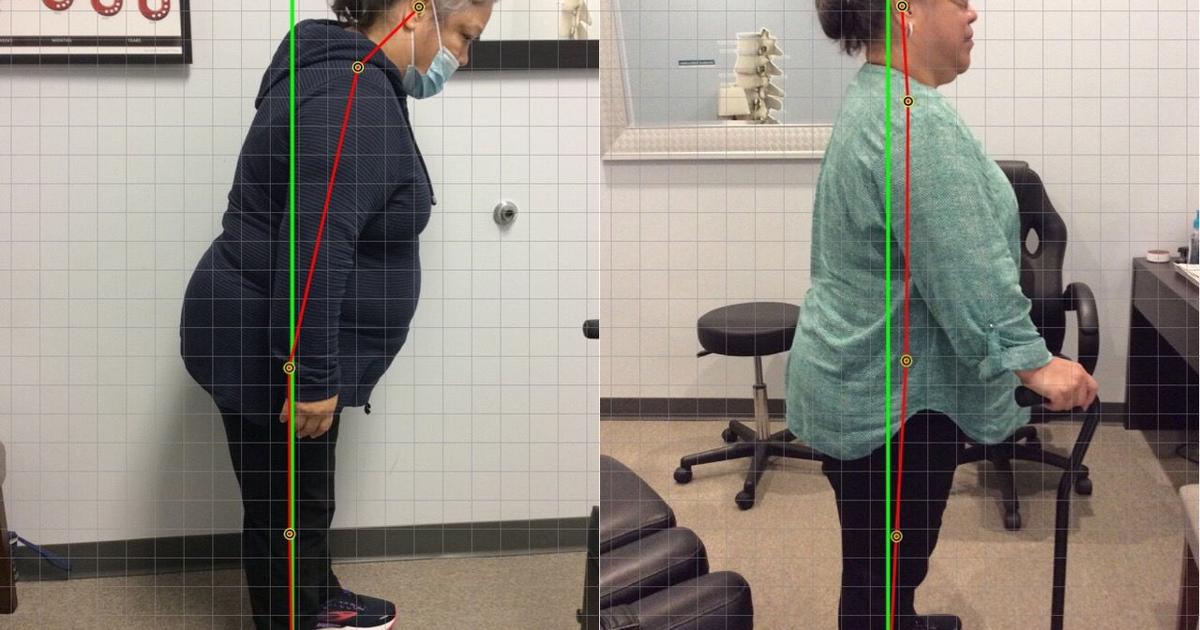 Hard, painstaking work is just that – hard work. It's also hard on the body and back.
For Maria Abundes, hard work has been a defining quality of her life. The Brunswick resident spent years harvesting fruit in Florida fields, as well as raising children as a daycare worker.
Abundes' daughter, Cynthia Diaz, says those careers had an impact on her mother's body.
"She worked a lot…she worked in housekeeping, in the fields and she worked in daycare. So she developed arthritis and structural issues in her back," she said, helping translate her mother's native Spanish.
This led Abundes to experience severe pain and mobility difficulties.
"She couldn't walk without a walker," Cynthia noted, glancing at her mother. "It really started around 2010, but it just got worse and worse."
True to his nature, however, Abundes wasn't going to give up. She saw many doctors who called her condition "arthritis," "you're getting old," or prescribed painkillers and rest. When that didn't work, Abundes started scouring the internet for answers and found great reviews for Heller Healthcare in Brunswick. She decided to give it a try.
"I didn't even know she had made an appointment," Cynthia said with a laugh. "She just told me to bring her here. I think originally she thought it was a place where they stretch you.
What Abundes discovered was an integrative office that provides chiropractic care and medical massage, while its sister practice, Golden Isles Functional Medicine, offers arthritis programs, degenerative joint care treatments, holistic management options pain management, hormonal optimization, nutritional planning and specializes in regenerative medicine. .
Both sides of the practice work together to develop a comprehensive care plan for each patient. And their goal remains simple: to help every patient live their best life.
For Abundes, it was more than just a way to find real answers – it was also a way to find a much-needed support system.
When Abundes first entered the practice, the staff were a little taken aback by her condition.
"She was leaning forward and unable to stand up straight. She was using a walker and they had to put her in an office chair to x-ray her," Cynthia said. "She wouldn't use a wheelchair."
Heller also noted that Abundes' mood was downcast and sad.
"She was just very calm, a bit dark and sad. You could tell she was in a lot of pain," Heller said.
The two settled on a plethora of tests that had never been done for her before, including food and hair tests, exploring all aspects of Abundes' biology and lifestyle. This allowed them to fully understand what was going on in his body.
"We found significant deficiencies of minerals, heavy metals in her body, and foods that one would think were healthy and good for us are incredibly inflammatory for her," Heller said. "For Maria, it wasn't just about looking at her x-rays and looking at arthritis and degenerative disc disease, we also had to look at her inflammation."
Heller adds that many don't realize that if they have a food allergy, it will cause a flare-up of arthritis and pain throughout the body.
"As an office, we do a lot of extensive testing to determine where hiccups are in health function," Dr. Heller said.
"The way our office is designed is the way I needed it for my own health. Patients may meet me first, but the magic comes from bringing together our traditional medicine providers, our holistic medicine providers and our nutritional and functional knowledge and combine them to create the right plan for each patient.
They quickly got to work, hatching a plan to end Abundes' pain. This included traditional chiropractic adjustments and massage. She also explored the functional medicine arm of Heller Healthcare which includes nutritional treatment.
Today, just a few months since Abundes first joined Heller, she is doing remarkably better. She is able to walk, using only a cane rather than a walker. And she can spend time with her nine grandchildren instead of constantly focusing on her pain.
But that's just the beginning, says Heller.
"We'll get the cane out of her too," she said with a smile. "But she did very well. It's so exciting for me to see her do it, so well, so fast.
While Abundes' ability to walk and move has improved dramatically, his outlook has also changed. It's something that makes Heller smile.
"Now she is smiling and joking. She's a completely different woman than the one who came here," she said.