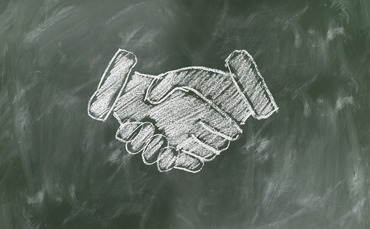 The investment with Apex Housing Association (AHA) will be used to develop approximately 1,500 new homes and refinance existing debt.
The £100m investment in long-term secured debt uses a deferred drawdown structure, with initial funding of £60m and £40m deferred for one to two years.
The debt must mature in 2041 and 2055 to match PIC's pension liabilities in those years.
Eugenia Korobova, PIC's Head of Debt Origination, said: "We are very pleased to have worked with AHA on this transaction, which is our first investment in a housing association in Northern Ireland.
"The investment offers an attractive risk profile in an area of ​​high demand for social housing. In addition, the maturity profile is well suited to our liabilities. The Apex team impressed us with their expertise, knowledge and its strong governance and we are excited to continue our commitment to support social and affordable housing."
Roderick Canning, Chief Financial Officer of Apex, added, "We are delighted to have entered into this transaction with PIC to support our development program over the next few years.
"This investment will continue to support our growth strategy of providing high quality affordable housing to those in need across Northern Ireland. We look forward to strengthening our relationships with PIC and other investors so that we can continue to provide profitable services to our tenants and service users."
TradeRisks, part of the Gresham House group, acted as sole arranger and dealer for the transaction.
Head of Capital Markets Antoine Pesenti said: "We are delighted to have supported AHA on this private placement, which will enable Apex to continue to develop affordable housing across Northern Ireland.
"The fundraiser has generated considerable interest from lenders, and we continue to see strong investor appetite for housing associations."
To date, PIC has invested over £2 billion in social housing across the UK, making its first investment in the sector in 2012.
Last year the firm invested £37.5million in social housing with Wales and West Housing, supporting 2,500 new home builds, and earlier this year it invested over £200million sterling in urban regeneration projects in Wirral and Milton Keynes.