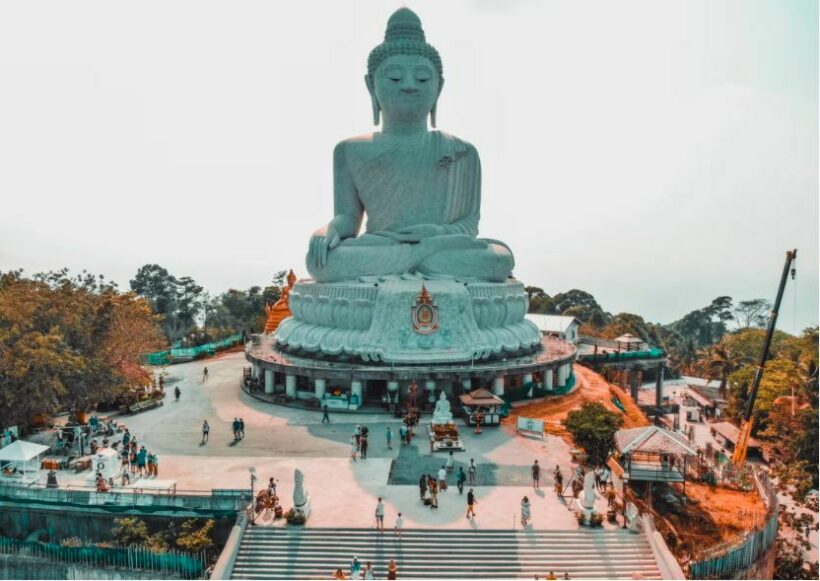 The governor of Phuket announced in a speech yesterday that his aim is to maximize income distribution as the island begins to open up further. Phuket expects an influx of tourists to arrive after the Reopening on November 1st, and a campaign is launched to ensure that the benefits of increased tourism can be shared by all.
The campaign is called "Together Phuket Stepping Forward" and aims to unite Phuket business leaders and officials in preparing and promoting the island for tourism. Governor Narong Woonciew commented on the success of Phuket's sandbox program and described how he hoped this new campaign would allow the island and its people to recover and prosper.
"From now on, it's important that we create as much income distribution as possible, to minimize the economic gap so that we can walk together stably in the midst of volatility. Phuket is poised to be a sandbox in all aspects of development for the benefit of the people of Phuket and Thailand.
The vice governor added that Phuket has effectively streamlined its travel systems to and from the island.
"The steps in and out of Phuket since October 16 are much easier. This signals Phuket's willingness to move forward with confidence. And Phuket is fully prepared to support the government's policy of opening the country on November 1st and we will set a good example to welcome tourists again happily.
With the island opening up and crowds returning to their normal size, the number of Covid-19 infections is expected to increase. But the head of the Phuket provincial public health bureau, Dr Kusak Kukiattikoon, believes the number will always be manageable.
"… We will inevitably find infections from foreign and domestic visitors, but the PAHO health team is confident in the control and management of COVID-19 infections, as we have learned from past experiences. With the support of all sectors, we are ready to live with COVID-19 safely. "
Dr Kusak noted that with people to recover virus in recent weeks, many more hospital beds have become available again. Even with the reopening of the island, economic recovery is expected to take time. But the president of the Phuket Tourist Association believes that with cooperation and patience, things will eventually get back to normal.
"Before Phuket's economy becomes as good as it used to be, it will take time and the cooperation of all parties… As a result, Phuket's economy will recover. The aim is to enable the residents of Phuket to move forward with enough income to help them weather the crisis and to step up efforts to strengthen the sustainability of tourism businesses for the next generation.
THE SOURCE: Phuket News