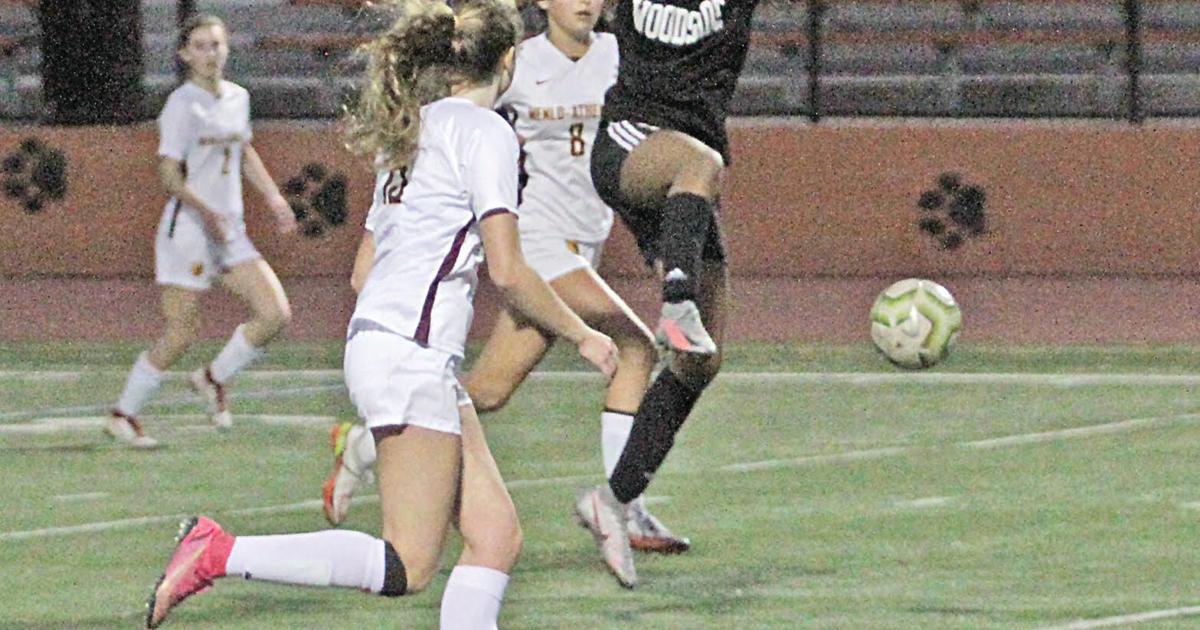 Elise Evans, a football star and recent graduate of Woodside High, has been named Gatorade California Girls Football Player of the Year.
Evans has spent the past two seasons playing for the Wildcats after soccer academy commitments kept her out of her freshman and sophomore seasons. But COVID forced the 2020-21 football season to be moved to spring 2021, which, combined with the elimination of the academy system in that form, freed up Evans to play his junior and senior seasons for his school.
Evans becomes the second San Mateo County athlete in four wins to receive this honor. In 2019, Sophie Jones of Menlo won the award. Evans will now hit the pool for the Gatorade National Girls Soccer Player of the Year award.
Although she missed her first two seasons in high school, Evans said there was no animosity and the team welcomed her with open arms.
"I wish I could continue to play more with my high school. … I think some of the girls understood (my availability issue). I was very grateful to have the opportunity to play the last two seasons (at Woodside) … The team was super welcoming.
Evans' success on the pitch also helped her rise through the ranks of the national team. She is currently a pool player for the United States Women's National Team U20 team. She made a verbal commitment to Stanford during her freshman year at Woodside and that's when the hard work began. Evans knew a lot could change between his freshman and senior year and didn't want to give Stanford's coaching staff a reason to change their minds about recruiting him.
"I knew I had a long way to go and there was a lot of hard work," Evans said in that March interview. "I knew I didn't want to change [my commitment]. I knew that was where I wanted to be.
Athletic performance is just one aspect of the Gatorade award. There is an element of service and leadership in the spotlight and Evans ticked all of those boxes as well. She served as class president in first grade, sophomore, and first grade before becoming the school's student body president her senior year.
She has also volunteered on the pitch as a youth coach and in her community as well, doing charity work with her church group and helping distribute food to homeless families.
"There's not a lot of time (to do everything), but I love what I do and I have a great support system at home," Evans said. "I also take it as motivation. I know that's not where I want to stop. I want to see how far I can push my ceiling.
The Gatorade Player of the Year program was established in 1985 and annually recognizes the top high school athletes in all 50 states and the District of Columbia in baseball, basketball, cross country, football, soccer, track and field and volleyball.
All state winners are then eligible for the Gatorade National Player of the Year honor.