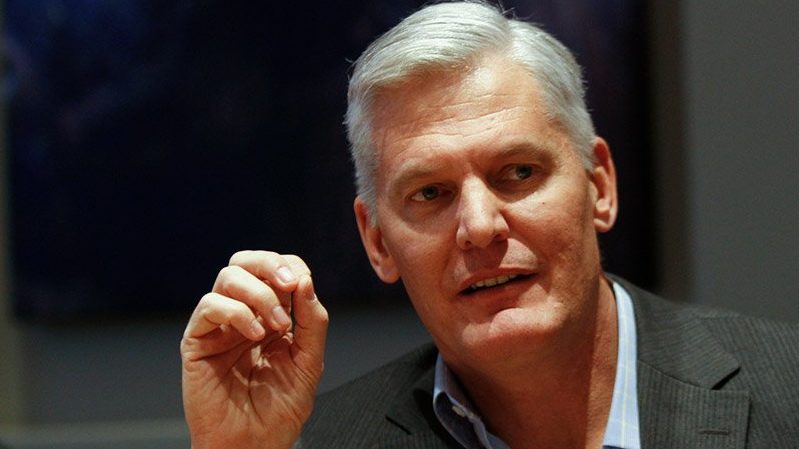 THE The current reality facing South African energy users is that they either need to support Eskom by paying higher tariffs for electricity, or that support will need to come from taxes, the CEO of the electricity company, André de Ruyter.
In the longer term, if Eskom can meet the challenge of its debt (and if it considers a combination of solutions to reduce its liabilities by 150 to 200 billion rand), it will be able to restructure itself and facilitate a market of energy more efficient and more competitive. Competition is expected to breed efficiency and possibly cap the rate of price increase, he said in a presentation at the Joburg Indaba conference on Thursday.
Still, the lower prices are not evident in current tenders for renewable energy under the Independent Power Producers Supply Program (IPPPP), said Joburg Indaba chairman Bernard Swanepoel.
"Our opportunity is to rethink the structure of our purchasing," said De Ruyter. "Should a private investor in production get a government guarantee, annual inflation increases, and a purchase or payment contract?"
"We need a structure that will allow private investors to assume a reasonable degree of market risk. This will be better achieved if we reconsider Eskom's single buyer model.
"One of the reasons a Treasury guarantee is required is that we have a market for it. By changing the way we allocate and identify market risk, we will be able to offer more affordable rates. "
De Ruyter said four 'D's are sweeping the world: decarbonization, digitization, decentralization and democratization. The old model of vertically integrated utilities evolved into a decentralized structure employing more technology, with a greener footprint, greater emphasis on storage, and a more decentralized network offering greater choice to consumers.
Eskom has been decarbonizing since 2019 and plans to produce 70% of its electricity from a mix of green production technologies by 2050, from the current situation where 87% of its production comes from coal.
"We believe that greener energy can help us remove the constraint on the growth of this economy, reduce the threat of a tax on carbon exports and create new jobs in the economy," a- he declared.
But the utility faces huge challenges in becoming a greener electricity producer. It will cost R300 billion to make its coal fleet environmentally friendly. This money would be better directed towards building new generations, with cleaner and greener technologies. South Africa has some of the best and most competitive renewable resources in the world, which offers an attractive proposition for "green" investors, said De Ruyter.
Mantashe dodging green backers…?
In a previous session, Minerals and Energy Minister Gwede Mantashe was asked why he had avoided a meeting with potential green backers for Eskom.
He replied that as a former trade unionist he was wary of people bringing money. "I want us to have a program and then get funding for it," Mantashe said. "We must not collapse our economy because we are hungry for green finance. Anyway, the discussions focused on COP26 and I am not a delegate.
De Ruyter said the South African government has already issued a statement supporting green finance. "But I agree with the minister that we should not rush into this. We are tinkering with the aorta of the South African economy. We have to do it carefully."