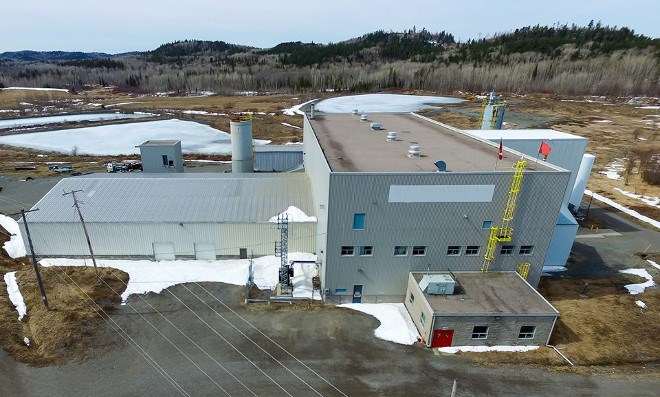 Electra Battery Materials has signed an updated agreement with international miner Glencore to receive cobalt mined in Africa at the end of 2022 for refining at Temiskaming.
Electra, the owners of a refurbished cobalt refinery on the outskirts of the city of Cobalt, announced on December 30 that it has signed a five-year cobalt toll contract with Glencore to accept the power supply. Untreated cobalt hydroxide from Glencore's KCC mining operation in the Democratic Republic of Congo.
Electra previously signed a five-year cobalt hydroxide supply purchase agreement with Glencore.
Under this new agreement, Glencore will have the ability to take 1,000 tonnes of cobalt from the refinery. Electra will have the option of purchasing an additional undisclosed quantity of cobalt hydroxide from Glencore, each on an annual basis for a period of five years for refining at the Electra refinery.
Glencore, in conjunction with another mining company, IXM SA, will ship a total of 4,500 tonnes of unrefined cobalt from the Democratic Republic of the Congo for processing in northeastern Ontario.
The Temiskaming refinery will come into operation in the fourth quarter of 2022 with production set at 6,500 tonnes of cobalt sulfate.
Electra wants to manufacture a refined cobalt-based product for battery manufacturers in the automotive industry. Processing the cobalt is only one aspect of Electra's plans to finance and build a fully integrated battery materials industrial park on the site of the former Yukon refinery.
As part of its commitment to sustainable production, Electra has stated that it intends to join the Fair Cobalt Alliance and adopt the Cobalt Institute's Responsible Cobalt Industry Assessment Framework.
"Today's announcement is a validation of our strategy by the world's largest cobalt miner," Electra CEO Trent Mell said in a statement. "We are very pleased to partner with Glencore to make our cobalt sulfate product a premium brand in the electric vehicle market due to its traceability and low carbon footprint. "