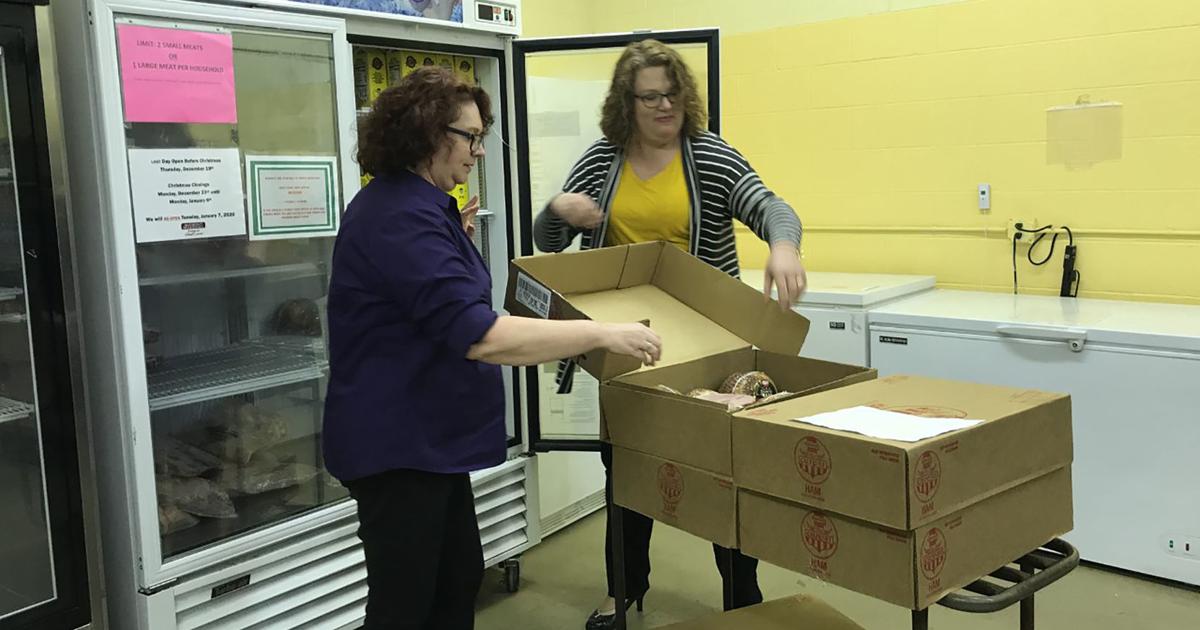 Over the past two years, Christus Good Shepherd's Community Impact Fund has donated nearly half a million dollars to organizations in Marshall and Longview that serve the needs of each community.
This year, the organization decided to donate to both Mission Marshall and the Woman's Center of East Texas, both based in Marshall, as well as a number of organizations based in Longview.
Mission Marshall will receive $94,000 for its remote ordering program, which is a fast, private and easy way to order free groceries online. Customers can register and order from a smartphone, tablet or computer and pick up their order when it suits them in a more private and discreet experience to request food assistance.
The Women's Center of East Texas received $53,000 to support its Youth Advocacy Project, which serves child survivors or witnesses of domestic violence. As part of the Youth Advocacy Project, the organization will assess individual needs, develop age-appropriate safety plans, make appropriate referrals, coordinate service delivery to youth and non-offending parents, and structure youth-focused community education.
"Christus Good Shepherd is woven into the fabric of this community, and we are committed to partnering with and supporting programs that align with our core values, supporting people here in our community," said Todd Hancock, CEO of Christus Good Shepherd Health System. "This grant is another way for Christus Good Shepherd to contribute to the overall health of this region, beyond the walls of our hospitals and clinics.
Additionally, this year the program is providing a $100,000 grant to the East Texas Food Bank to support the Longview Resource Center in its fight against food insecurity in East Texas.
The East Texas Food Bank will address food insecurity at the Longview Resource Center through a number of initiatives, including a healthy food pantry that will provide nutritious food through a model distribution "at the customer's choice", as well as nutrition education courses and food demonstrations; a Benefits Assistance Program to help clients apply for SNAP and other social service benefits, including Medicaid, Texas Temporary Assistance for Needy Families (TANF), the Medicare Savings Program, and Healthy Texas Women; and access to comprehensive services such as Texas Workforce Commission, WIC, Greater East Texas Community Action Program (GETCAP), health screenings and other services provided through collaboration with local community organizations and care partnerships with which the ETFB works in other places.
The Longview Resource Center will also be a host site for the ETFB Agency Institute, which provides training, resources and support to partner agencies in various aspects of nonprofit management. The evening and weekend hours offered at the center will complement current food resource schedules in the region and give the working poor, in particular, increased access to the food they need. With this support, the Resource Center expects to serve 3,100 people in the coming year.
"In line with our mission to expand the healing ministry of Jesus Christ, the Christus Community Impact Fund represents Christus Health's commitment to improving health and wellness and transforming communities. As the granting arm of Christus Health, the Fund partners with each government department to support initiatives led by local community nonprofit organizations, collaborations or coalitions that address health issues or address social, economic and environmental benefits that improve the quality of life. for our communities," said William Knous with Christus Good Shepherd.
In northeast Texas alone, Knous said the Christus Fund has invested more than $2.2 million in 38 programs since 2011, when the fund was first launched. In the Christus Good Shepherd Health System ministry area alone, the Christus Fund has invested more than $500,000 in eight programs since 2019, when the Fund first integrated Christus Good Shepherd into its program.